Creating a Simple Sensory Bin
written by: Jessie K. | @daily_dig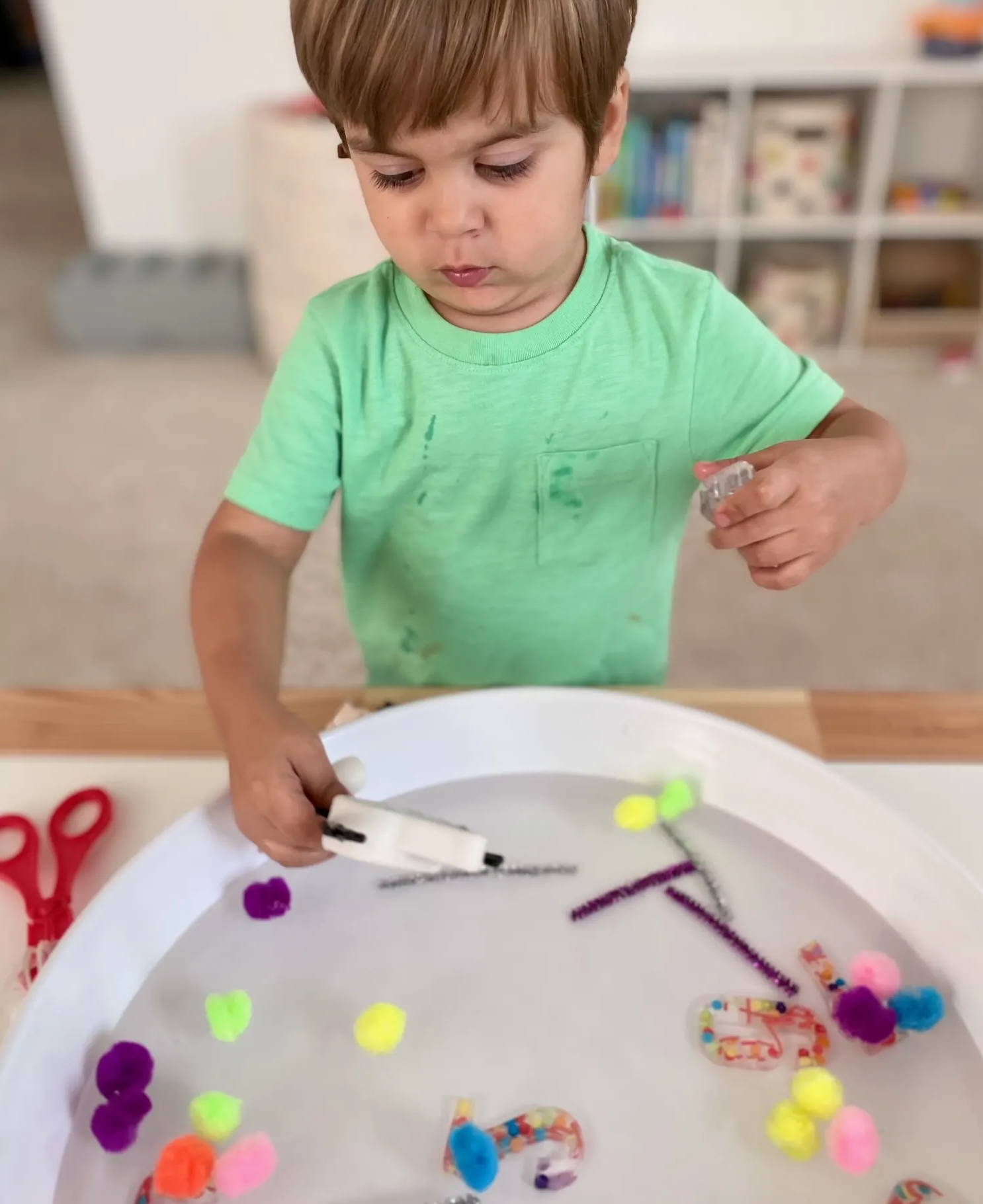 Sensory bins are a staple in our house and provide so many benefits. They help build nerve connections in the brain, are great for working on fine motor development, and fantastic for building language and learning through play. Today, I'm going to show you how to make a simple sensory bin that's guaranteed to be a hit with your kiddos!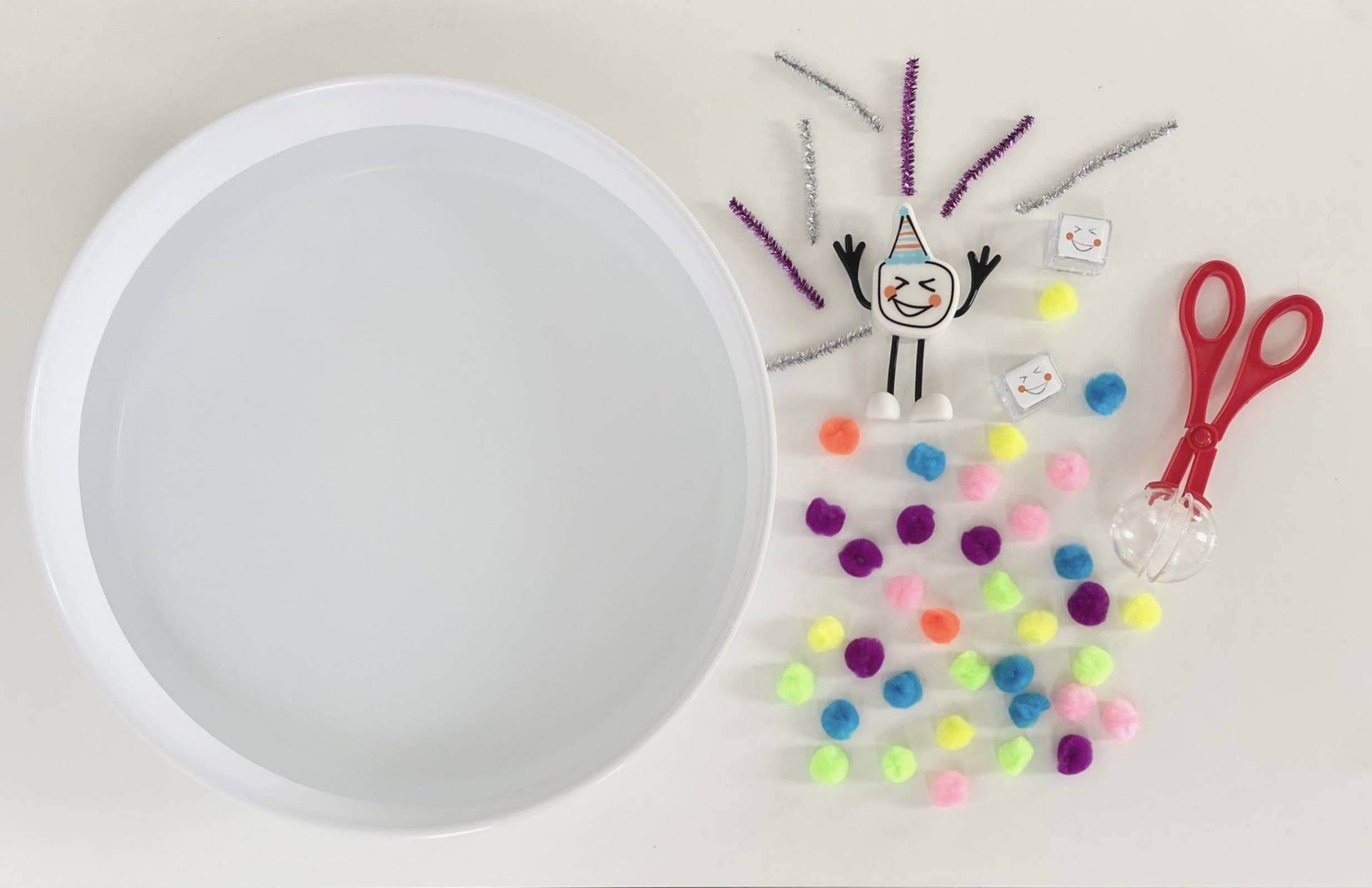 - A bin/container filled with water (doesn't have to be anything fancy! I'm using a plastic chip and dip platter)

- Fine motor tool (this can even be as simple as a slotted spoon or tongs from the kitchen)

- Add-ins: I'm using pom poms and pipe cleaners I had in my craft bin and you can use whatever you have on hand! Some great examples are: glitter, water beads, foam pieces, gems, etc!

- Last but not least...your favorite Glo Pals! I'm going to use the party pal today because...well, who doesn't love a party?!

When setting up a sensory bin, I love getting my little one involved as much as possible, so I like setting up the contents and letting him add them in! There's no right or wrong way to do this, and it's so fun to see what they decide to add in first! Once all of your supplies have been added to the container, give it a mix, and finish it off with the magic of your glo pal!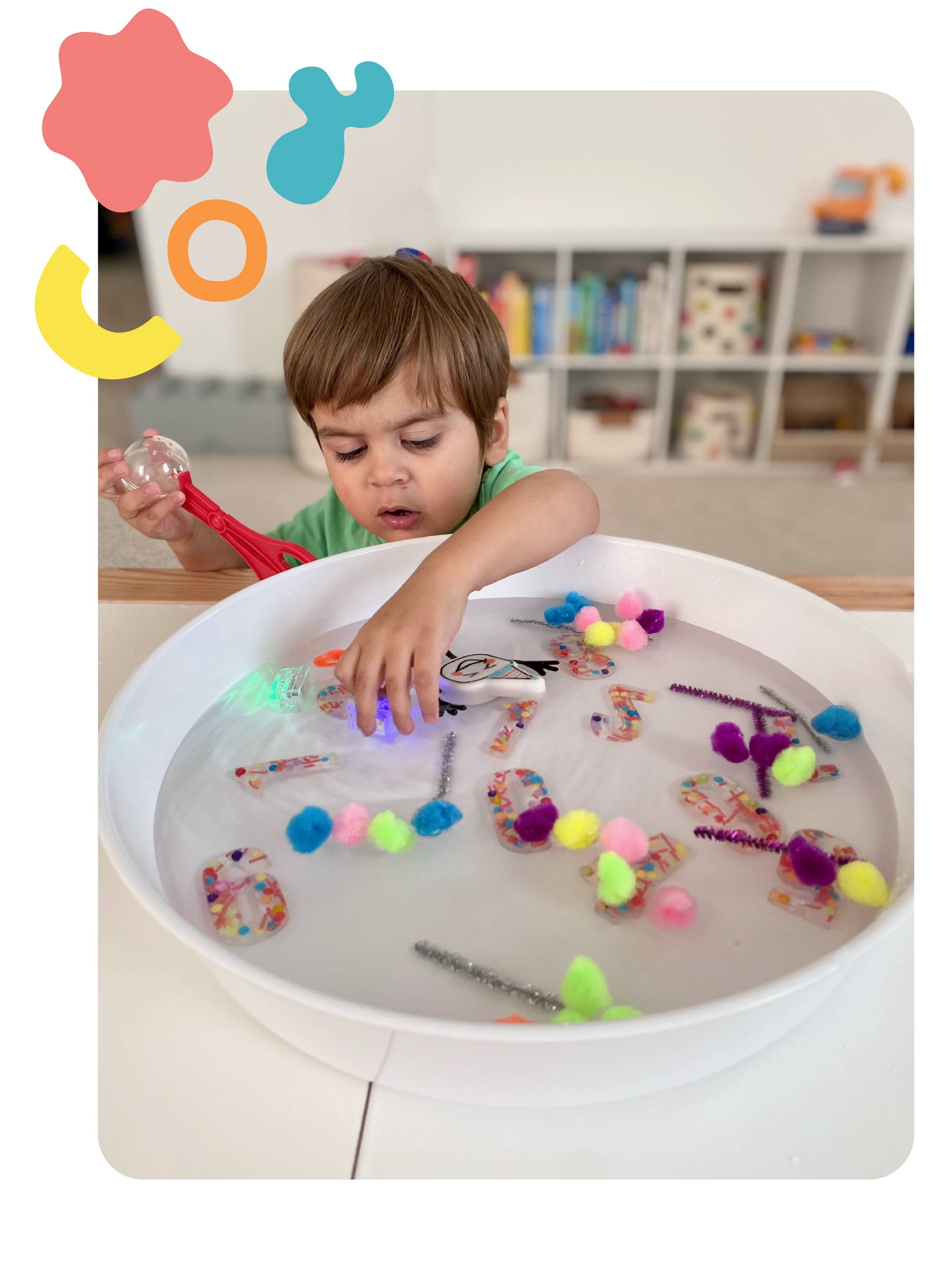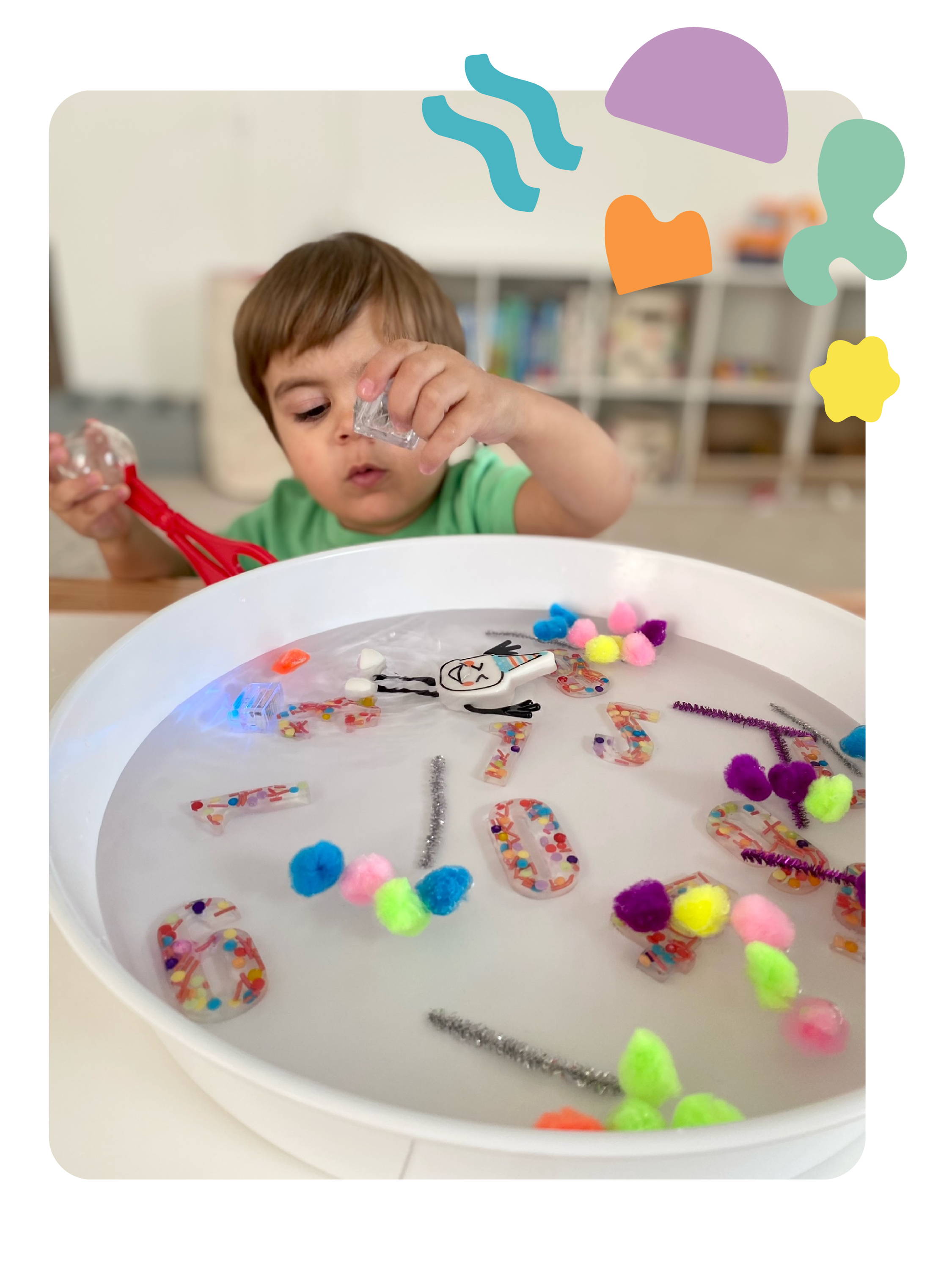 When creating sensory bins, I love to extend the activity by adding a fine motor tool. Encourage your little one to have fun catching the Glo Pals, pom poms, or whatever add-ins you have used! It's a great way to keep them engaged and practice those fine motor skills. Now sit back, relax, and enjoy that hot cup of coffee while your little one learns through play!